At The Tin, we have two spaces available for private hire; The Venue and The Community Space.
The Venue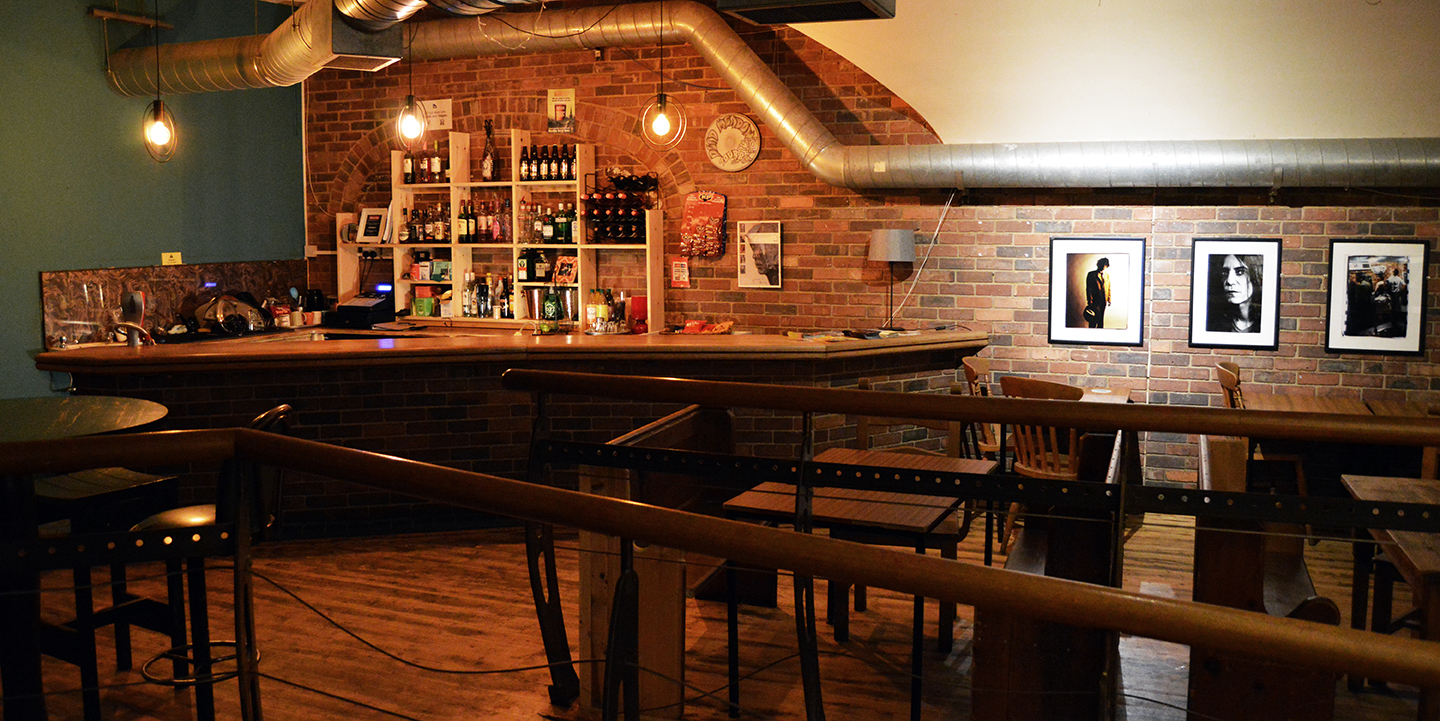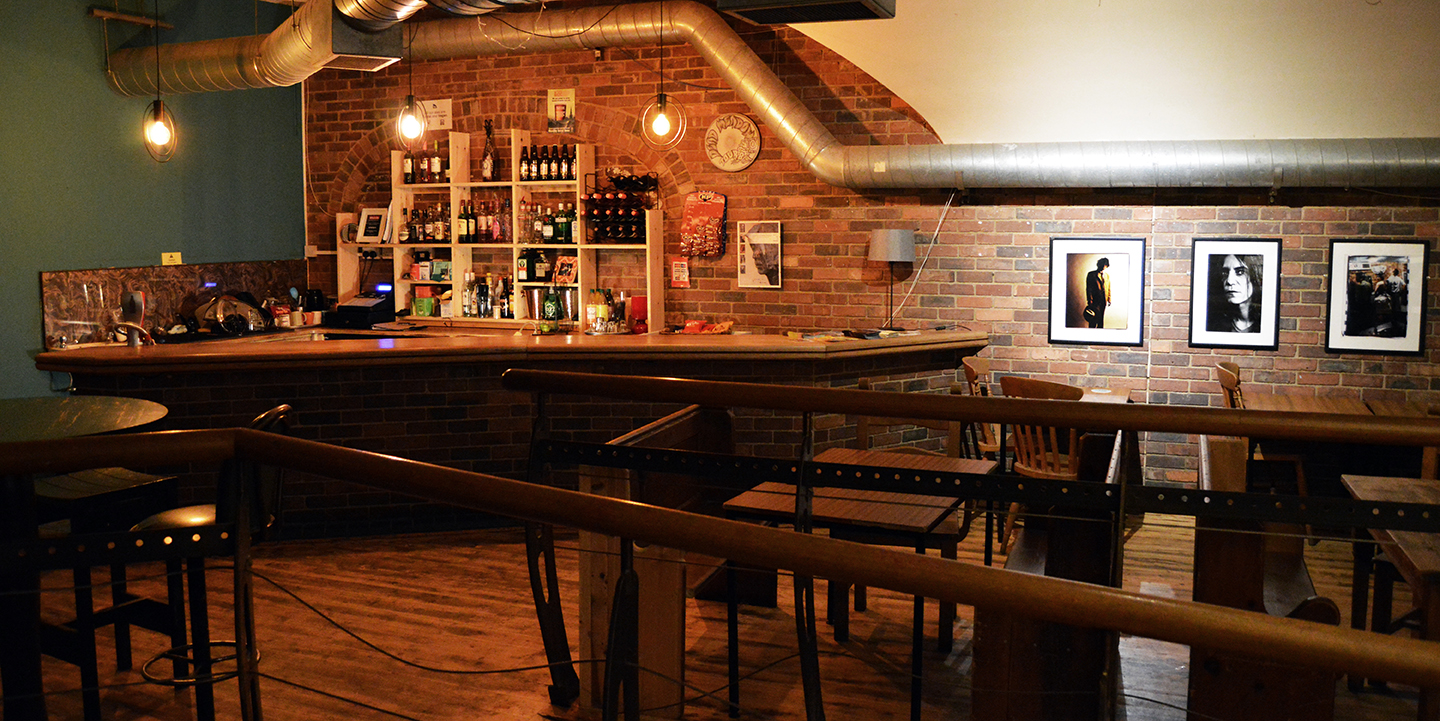 The unique and intimate setting of our music venue, The Tin at The Coal Vaults, makes for a truly stand-alone and incomparable place for an event. The 18th century building, set in Coventry Canal Basin's former coal storage  building, oozes character with its exposed brick walls and curved ceilings.
The venue is set in 2 vaults, 1 side with bar and raised area, the other with stage and dance floor.
Testimonials

"My husband and I had our wedding reception at the Tin last weekend, and it was the perfect venue! Its comfortable, retro feel perfectly fit in with how we wanted our wedding – it is such a cool and versatile space, which was easily dressed up for a wedding with fairy lights and candles, in the same way that it smoothly transformed into a party at night. Me and my husband 100% recommend this venue for genuinely any event you're having – it is such a hidden gem!
During the planning and preparation for our wedding, Sarah and the team at the Tin were the kindest, most helpful people! Nothing was too much trouble for them, and they instantly got on-board with our unusual ideas, despite the extra effort it would cost them! E.G. we had a signature cocktail for the night, and had all of our guests request songs on their RSVPs, meaning a lot of extra effort for their bartenders and house DJ." Shelby Judge
"If you're thinking of throwing an event anytime soon and looking for a venue to hire, then this is the place for you! I had a fabulous time at my mothers 50th party. They have a fabulous team who are friendly, delightful to talk to. Music sounded great and was a simple and quick set up for DJ thanks to the venue kit and staff. My family loved the vintage and homely feel to the place. We only had 30 guests come but it didn't feel empty. I will definitely be visiting in future." Zowie Cunningham
Hire the Community Space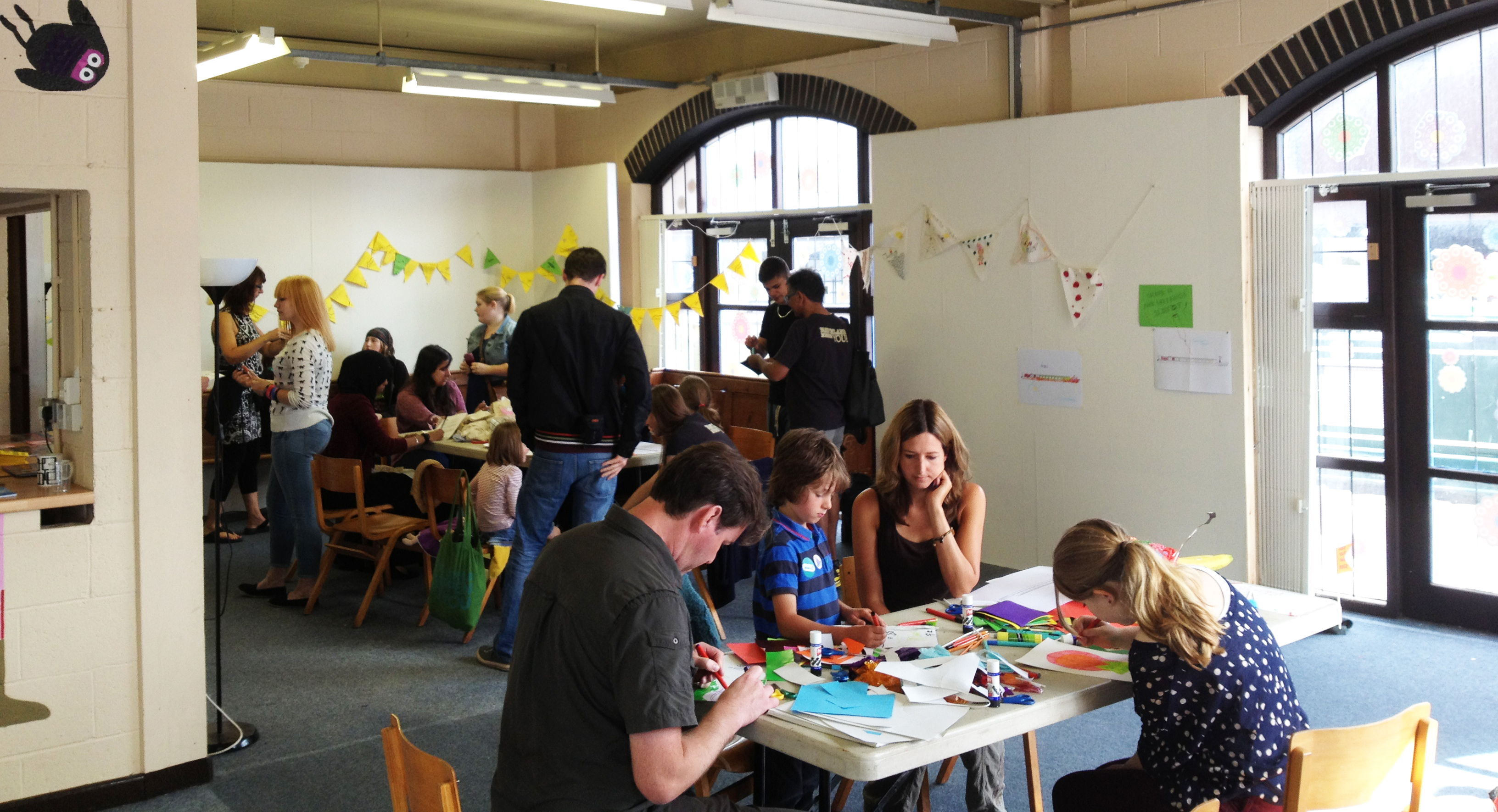 Download Community Room Brochure
The Community Room is a light and airy L-shaped room, with large floor length windows overlooking the idyllic and tranquil water of the canal, creating a very calming atmosphere. The space is flexible and easily converted for different uses and events. Including but not limited to:
• Children's parties
• Health classes
• Exhibitions
• Art classes
• Meetings
• Conferences
• Castings
• Play rehearsals
Testimonials
"The Challenge used the Tin Music and Arts Centre for a Christmas volunteering event for teenagers from Warwickshire. The staff were very helpful leading up to and during the event. The day was split into two sections, the first half of which saw young people taking part in craft-based volunteering and the second half a live music session. They did all they could to support us to make the venue work for our requirements, opening up an additional space to hold a workshop. The musical performance was run by an experienced sound technician who supported the band through sound check and break-down. The room was transformed from a workshop space to a music venue simply by a change of lighting – the young people loved it. Thank you for all your support to create a fantastic event." Carys Evans – The Challenge