Thursday Night Live: Alina Bzhezhinska Quartet

28/06/2018
8:00 pm - 11:00 pm
£6.00 CONC/£12.00 ADV/ £15.00 OTD
Internationally renowned harpist Alina Bzhezhinska celebrates the extraordinary music of legendary jazz musicians John Coltrane, Alice Coltrane and others with her acclaimed quartet.
Consisting of award-winning jazz saxophonist Tony Kofi, bass player/composer Larry Bartley and drummer Joel Prime, the quartet's recent opening performance for Pharaoh Sanders at The Barbican, during The EFG London Jazz Festival, has been nominated for Best Live Experience of the Year at the 2018 Jazz FM Awards.
Location
The Tin At The Coal Vaults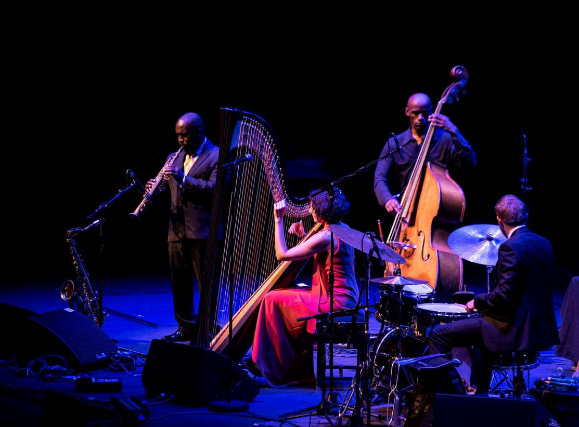 Some events we host have concessionary discounts for some groups such as people who are unemployed or on a low wage, under 16s, registered disabled and students. We also offer discounts for groups of 6 or more. For more information email: sarah@thetinmusicandarts.org.uk.
We offer free Personal Assistant tickets for all of our events. Please bring proof of discount or email sarah@thetinmusicandarts.org.uk for more information.
The Tin Music and Arts aims to be as accessible as possible and is committed to working towards the Attitude is Everything charter of best practise. For more information about PA tickets and venue accessibility please go to http://thetinmusicandarts.org.uk/about/accessibility