Fri
29th October 2021
8:00 pm
(

7:00 pm

DOORS)
Petrol Bastard / Octogoth / Petrol Hoers / plus support TBC
GBP5.00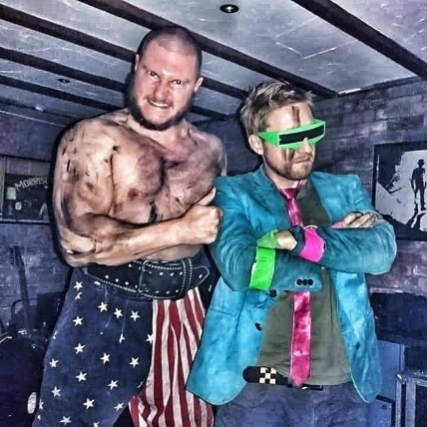 Northern techno legends PETROL BASTARD are coming to Coventry as part of their "Make Music Rubbish Again" tour!
Petrol Bastard is a 2-piece comedy techno-punk band that has been touring the UK (and a bit in Europe) for the last 10 years.
They've supported a lot of respectable acts, including 999, UK Subs, Kunt & The Gang, Goldie Lookin Chain, The Cheeky Girls (bizarrely), Anti Nowhere League, Atari Teenage Riot, Dickies, Killdren, and a load more... They've also recorded songs with bands including Kunt & The Gang and DOA.