Donny Benét, Invitation To Love

19/07/2018
8:30 pm - 11:00 pm
£5.00 ADV/£7.00 OTD
Sophisticated  Lover.  Working  Out.  Konichiwa.
These  songs  represent  just  a  small  taste  of  the  enigma  that  is  Donny  Benét.   Hailing  from  Sydney,  Australia,  Donny  first  burst  onto  the  scene  in  2011  with  his   breakthrough  album  "Don't  Hold  Back".  Hailed  by  critics  as  "Prince  on  a  serious   budget  cut"  Benét  is  best  described  as  the  favourite  nephew  to  Uncles  Giorgio   Moroder,  Alan  Vega  and  Michael  McDonald.   Recently  launching  the  new  singles  "Working  Out"  and  "Konichiwa"  Donny  will   be  releasing  his  latest  album  in  2018  on  Dot  Dash/Remote  Control  records.     A  truly  continental  artist,  Donny  has  performed  around  the  globe,  touring   America,  Japan,  Europe  and  Australia.   Performance  highlights  include:   -­‐Australian  headline  tours  w/Donny  Benét  Show  band   -­‐North  American  and  Australian  tours  w/Jack  Ladder   -­‐Australian  tours  w/Kirin  J  Callinan   -­‐Laneway  festival,  Splendour  in  the  Grass,  Sydney  Festival,  Vivid  Festival,   Adelaide  festival,  MONA  FOMA,  Big  Day  Out,  Big  Sound,  SXSW
Links  for  your  enjoyment…
Sophisticated  Lover:
Working  Out:
Konichiwa:
Facebook:   https://www.facebook.com/donnybenet/
Instagram:   https://www.instagram.com/donnybenet/
Location
The Tin At The Coal Vaults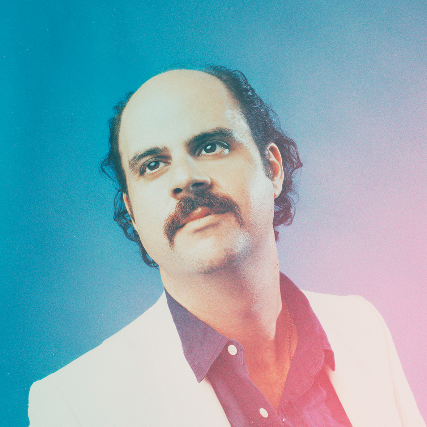 Some events we host have concessionary discounts for some groups such as people who are unemployed or on a low wage, under 16s, registered disabled and students. We also offer discounts for groups of 6 or more. For more information email: sarah@thetinmusicandarts.org.uk.
We offer free Personal Assistant tickets for all of our events. Please bring proof of discount or email sarah@thetinmusicandarts.org.uk for more information.
The Tin Music and Arts aims to be as accessible as possible and is committed to working towards the Attitude is Everything charter of best practise. For more information about PA tickets and venue accessibility please go to http://thetinmusicandarts.org.uk/about/accessibility