Deliaphonic
05/05/2018
8:00 pm - 11:00 pm
£12.00 - £15.00
Ian Helliwell – author, film maker, musician, and audio-visual artist, Ian will be presenting a selection of his short films, as well as a live performance.
Eşya – the electronic solo project from Savages and Kite Base artist Ayse Hassan.
White Noise – the experimental electronic music project started in 1969 by David Vorhaus. Initially including Brian Hodgson and Delia herself, David is now joined by Mike Painter.
Location
St John the Baptist Church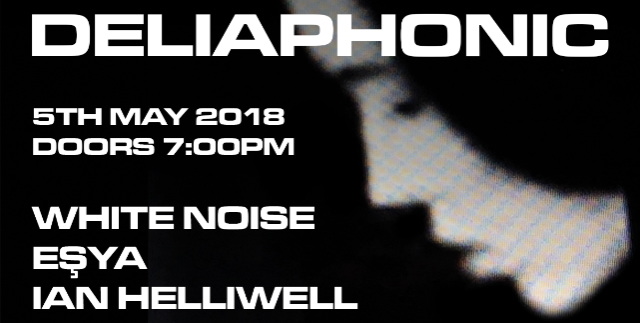 Some events we host have concessionary discounts for some groups such as people who are unemployed or on a low wage, under 16s, registered disabled and students. We also offer discounts for groups of 6 or more. For more information email: sarah@thetinmusicandarts.org.uk.
We offer free Personal Assistant tickets for all of our events. Please bring proof of discount or email sarah@thetinmusicandarts.org.uk for more information.
The Tin Music and Arts aims to be as accessible as possible and is committed to working towards the Attitude is Everything charter of best practise. For more information about PA tickets and venue accessibility please go to http://thetinmusicandarts.org.uk/about/accessibility