Joni Void w/ Morocco Dave & Sophie Hadlum + Ekoda Map

28/07/2018
8:45 pm - 11:00 pm
£5.00 ADV/£7.00 OTD
The Tin Music and Arts and Coventry Music Museum present – Joni Void
part of Birmingham, Solihull and Sandwell Jazz Festival
Joni Void is the moniker of Jean Cousin, a young outsider artist, from Lille France, now based in Montreal, Quebec, where he is an active DIY performer and organizer in the local underground scene. His peculiarly unique cinematic electronic music relies heavily on sound editing over traditional musical composition, with a world of samples and found sounds, manipulated and effected into time-bending, psychedelic "dreamscapes", that transcend any genre classification, heavily inspired by the work of Delia Derbyshire.
This show follows a Sounding Off talk and Q&A at The Coventry Music Museum at 12pm.
Morocco Dave & Sophie Hadlum
Morocco Dave and Sophie collaborated in May in Blindspot Theatre's production, 'Meeting', where rehearsed classical composition blended with improvised electronic sounds – with all of the contributing artists meeting each other for the first time when they hit the stage.
Sophie Hadlum is a local composer who creates cinematic piano pieces. Mostly self taught and playing by ear, Sophie's unbound approach to composing contrasts frenetic melodrama and dreamy soundscapes. Her most recent project was creating the soundtrack for Baileyface Production's latest short film 'Stripey Socks'.
Morocco Dave performs Digital beats on analogue synths, producing a dark and mellow symphony of lush sound, evocative of the golden age of '70s electronica.
Ekoda Map
Ekoda Map winds together tight layers of skipping percussion and swirling synth tones to create a grandiose slab of sonics.
Location
The Tin At The Coal Vaults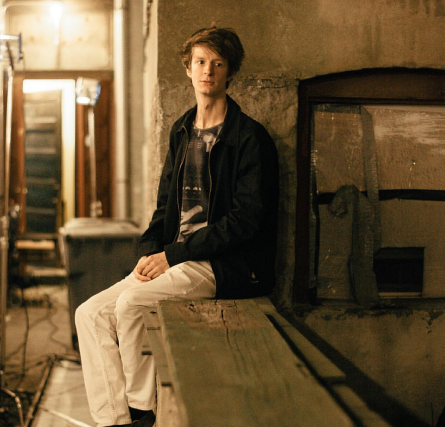 Some events we host have concessionary discounts for some groups such as people who are unemployed or on a low wage, under 16s, registered disabled and students. We also offer discounts for groups of 6 or more. For more information email: sarah@thetinmusicandarts.org.uk.
We offer free Personal Assistant tickets for all of our events. Please bring proof of discount or email sarah@thetinmusicandarts.org.uk for more information.
The Tin Music and Arts aims to be as accessible as possible and is committed to working towards the Attitude is Everything charter of best practise. For more information about PA tickets and venue accessibility please go to http://thetinmusicandarts.org.uk/about/accessibility