Chatroom

22/06/2018
7:30 pm - 11:00 pm
£7.00
Chatroom by Enda Walsh
Directed by Lucy Macdonald
Six teenage characters communicate only via the internet. Conversations range in subject from Britney Spears to Willy Wonka to – suicide: Jim is depressed and talks of ending his life and the group is torn between those who want to help and those who see this as a chance to create a martyr for the teenage population.  From this chilling premise is forged a funny, compelling and uplifting play that tackles the issues of teenage life head-on and with great understanding.
This play contains strong language themes of self harm and suicide.
This amateur production of "Chatroom" is presented by special arrangement with SAMUEL FRENCH LTD
Location
The Tin At The Coal Vaults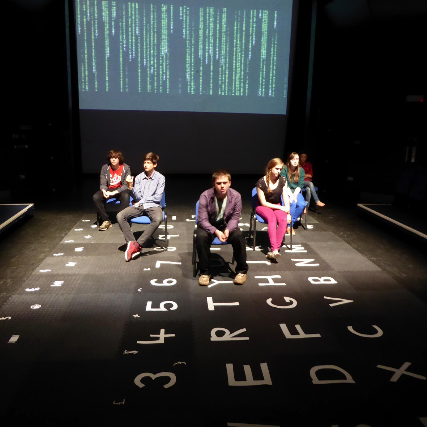 Some events we host have concessionary discounts for some groups such as people who are unemployed or on a low wage, under 16s, registered disabled and students. We also offer discounts for groups of 6 or more. For more information email: sarah@thetinmusicandarts.org.uk.
We offer free Personal Assistant tickets for all of our events. Please bring proof of discount or email sarah@thetinmusicandarts.org.uk for more information.
The Tin Music and Arts aims to be as accessible as possible and is committed to working towards the Attitude is Everything charter of best practise. For more information about PA tickets and venue accessibility please go to http://thetinmusicandarts.org.uk/about/accessibility